Internet-MUSEUM OF IMPERIAL JAPANESE AIRPLANE
Last modified Jun.12 2014
---


Zero-22 FLY !
Zero-22
FLIGHT SUCCESS!!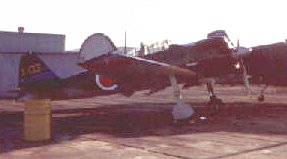 Photo by "Ken Keller."
---
******** Wellcome to ********

Internet-Museum of Imperial Japanese Airplane

home page!



You are THE +40,000'th Friend of The Sky!
******** INTRODUCTION ********
This is a VERTUAL MUSEUM. This museum treate IMPERIAL JAPANESE FORCES AIRCRAFTS in The Pacific War. Exceeding the border, let's together here from all over the world and enjoy in this museum!
---
References of This Museum are here.
page had started!
Thanks to the "Yahoo! Japan". You can search japanese sites in this page!

| | |
| --- | --- |
| | I have recieve many e-mail. But I'm always waiting mail from you. |

| | |
| --- | --- |
| | I can write English a little.However, I obtained a J-E and also E-J translation softwer. It is the one that even this sentence wrote with it. Therefore you may give nonexistent letter for me! |

---

A6M2b "Rei sen"(ZEKE)

Navy Type-Zero carrier-born Fighter Model-21 (manufactured by Nakajima)
This marking is an Aircraft carrier"HIYO" Fighter group APR./1943.
This body base color is so called "Ame iro".




Drawing by k.kato (C)1996

---


IMPERIAL JAPANESE NAVY AIRPLANES


IMPERIAL JAPANESE ARMY AIRPLANES

---

NetSiteNavi (nsnavi)

---